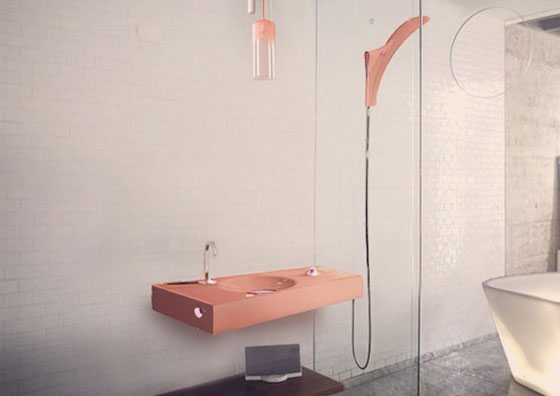 HOST STRUCTURE
HOST structurally connects washbasin with the showerwall
This design avoids the need for any wall bracket to keep the showerwall in place. This unique & innovative way of installation keeps your wall completally free of any accesories. In fact, where in traditional shower situations the sliding-bar is normally mounted against the wall, in the typical HOST situation, the sliding-bar will now be mounted directally to the glass showerwall, which visibly cleans your space.
---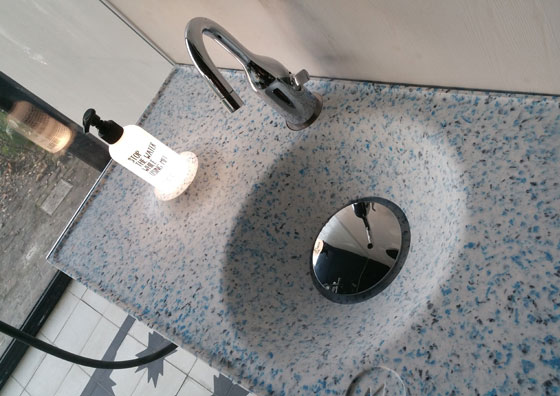 HOST in ecopixel® "delfts blauw"
HOST features an integrated lamp
ecopixel® is a sustainable material, 100% recycled and recyclable with pixelated appearance, for WET developed an special finiture called "delfts blauw" inspired on the blue and white pottery made in and around Delft in the Netherlands and the tin-glazed pottery made in the Netherlands from the 16th century.
---